Sponsors & Donors

We would like to thank all of our past sponsors and donors for their tireless dedication and support. Without our sponsors and donors, we would not be the resource we are today. Thank you!!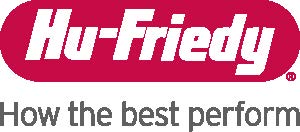 The Park Ridge Community Fund
The Conant Family Foundation

The Henrietta Lange Burk Fund
Thank you to The Chicago Blackhawks, The Chicago Bears, The Chicago Cubs, The Chicago White Sox, The Chicago Bulls, Tiffany & Co., Knot Standard, The Kerry Wood Foundation, The Museum of Broadcast Communications, Windy City Poker, Horseshoe Casino, Rivers Casino, Celeste Properties, Absolut Elix, Heritage Wine, Maker's Mark, Steele Secola, Daniel Carcillo, Marley Kayden, Christopher Frederick, and Richard Roeper for making our first Celebrity Poker Tournament at Chicago Cut possible!!
2016 Donors
The Coleman Foundation

Joseph & Bessie Feinberg Foundation

Levin & Perconti

The Million Dollar Round Table

The Park Ridge Community Fund

The Sage Foundation